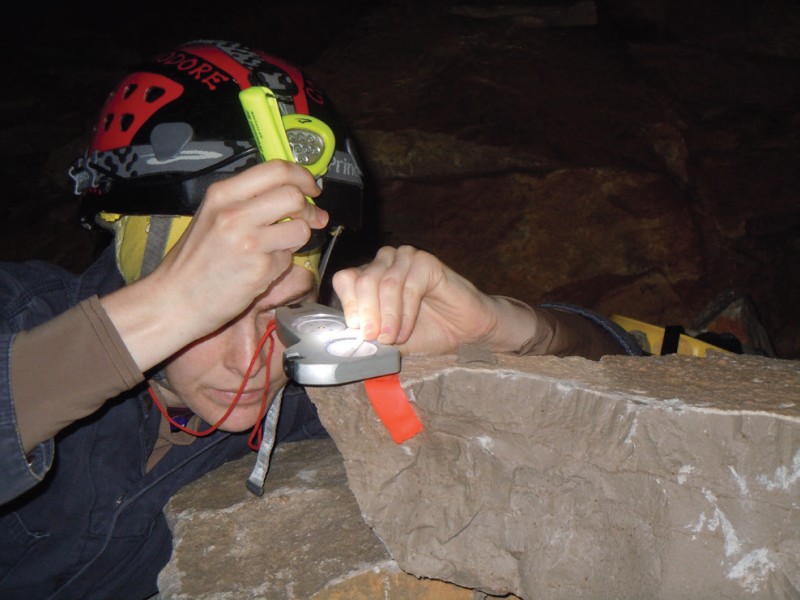 The NSF manages funds for multiple cave-related organizations.
Photo by Bob Hoke, Cave Research Foundation
Mission Statement
The National Speleological Foundation (NSF) manages and invests the Life Membership Fund for the National Speleological Society. Under separate contract, other funds of the NSS are also managed. Other cave related organizations have chosen the NSF to manage their funds under separate contract, according to their wishes.
Ethics Statement
The NSF Code of Conduct is how we conduct our values and mission. We strive to adhere to the highest standards of business ethics and to have transparency in all our actions. The foundation expects all of our trustees, volunteers and service providers to adhere to the same standards. We will be honest to all of our clients and internal personnel with whom we do business. We will be fair and respectful to all and, most of all, responsible and accountable to all of our clients by providing an outside audit to each and every account holder.
Responsible Financing
Responsible financing is provided by Northwestern Mutual Investment Services (NWM). In the industry, we use the Moderate Conservative model. This gives our advisor a guide to how to adjust for market changes and how to achieve our goals. In this model we do not gain the highs on a market run up but also do not suffer as much during a turn down. Our NWM advisor reports to us every meeting by electronic means or in person when possible.